BMW 3 Series vs Volvo S60 vs Audi A4
India has seen an onslaught of entry level luxury cars, the Audi, the BMW and the Volvo are the top three contenders for sub-40 lac space. There is no definitive winner out of these three as the ride and handling are very subjective. All the three cards provide the best of European engineering and the pros and cons of each car are an individual nuance.
TLDR;
My choice BMW series 3 - it has more room then Audi, better handling and best after-sale out of the three models.
Audi A4
Pros
Like all the other Audi's this one provides the best water wadding capabilities in the Indian roads :)

The super-fast S4

is the gem of a ride. The CVT engine does the job well, however if going for the sports model for the joy driving A4 does a great job.

Taut and stable handling - for people who prefer this style, no other car beats A4. Though I prefer the softer handling of BMW.



Cons
The

most cramped back seat of the three cars, once the novelty of the new car wears out this would become an irritant for many.

Despite the high-quality construction, there's more black plastic on the dash, buttons, and controls than you might expect, and not all of it feels as good as the rest of the cabin.

Hit or miss suspension and handling.

Brake on A4 do not perform very well at low speeds, after few months users have complained of grinding noise and need of extra pressure. Though they work fine when the speeds are a

bove 40 kmph.



Volvo S60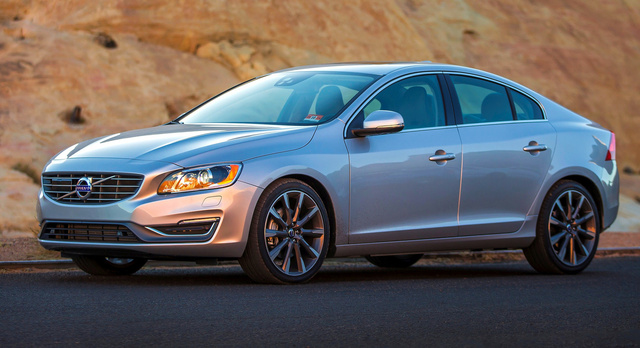 Pros
Volvo has been known for safety and this one is no exception.

The most comfortable driving stance and seating of the three.

Adequate power and muscular feel. The supercharged engine is one of the latest ones in Volvo.
Cons
Not flashy enough - even with all the design enhancements this is the most understand car of the lot.

There is no sports model available in S60 which is a definite no for many people.

Very large turning radius, a personal turn off for me.
BMW 320d
Pros
Sporty looks, feel and the brand. BMW evokes an adrenaline rush by just looking at it !

More balanced then its previous avatar, crisp suspension and smooth drive. None of the cars in the list can beat BMW 320d in its deft handling.

Airier cabin and loads of standard/optional gizmos will satisfy any auto-geek. We can safely say this has best in class gadgets.
Cons
Tough ones - nothing really except probably your will not get a lot of discount on this model and may be just may be the Volvo has more space at the back then 3 series.
As with all luxury cars, do take out time to check out the special insurance packages available with the dealers.